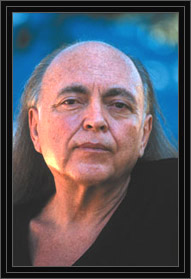 What is "knowledge" in our time? It is epitomized by the method and the accumulated culture of scientism. And the method of science epitomizes the tendency toward non-participation. The method of science is, at its best, a right and useful tool for acquiring certain kinds of information or data about conditional events. But as a world-view, or an ideal orientation toward existence, it is nothing other than the attitude and method of egoity. This is because it is based upon the abstraction or separation of the observer from the observed. It expresses a preference for the non-participation (or non-interference) of the observer in the observed and in the results of the observation. . . .
The disposition of scientism has, in our time, become the model or ideal attitude toward what is. Science has come out of the closet, from an esoteric discipline engaged by a few revolutionaries, to a world-view that commands what is acceptable as knowledge for all. I do not object to the factual usefulness of the scientific method as one of the possible tools of Man, but I thoroughly and vehemently object to the culturally enforced notion that it is the single, sufficient, and ideal tool of Man. . . .
Science is not love. Science is not surrender. To do science is to stand apart and inspect and analyze. To know without love and submission is to magnify power and the motive of control. Power and control are secondary needs of Man. Such knowledge is, therefore, only a secondary need of Man. Science is only a secondary tool of Man. What is our primary need and our primary tool? We need love, union, unity. Our primary tool is participation. And participation requires submission of self to what is. Therefore, participation is love, or the act of loving or self-transcending submission. If we act as love, submission, or in the attitude or by the tool of self-transcendence, then we also come to know and experience. But the knowledge and experience that come by such means do not enhance or magnify the power of self to control what is. Rather, they enhance and magnify our freedom, our Realization of Reality, and our ultimate Happiness. . . .
We cannot discover whether or not there is God, or soul, or Transcendental Spiritual Reality by analytical or non-participatory means. The ego cannot discover the Truth. . . . Our greatest need is to discover the Truth. And in order to discover the Truth, we must understand and transcend ourselves. . . . And if the Way of self-transcendence is magnified as the fullness of participatory capability, then what is will be discovered to be Divine, unbound, eternal, Transcendental Happiness.
Avatar Adi Da Samraj, "The Cult of Narcissus and the Culture of Participation"
p. 73, The Transmission Of Doubt